By date
Kurt Weill biography
Lotte Lenya biography
By topic
Tags
#kurtweill #youngkurtweill #jewishkurtweill #joemabel #berlin #dessau #lüdenscheid #engelberthumperdinck #weillbio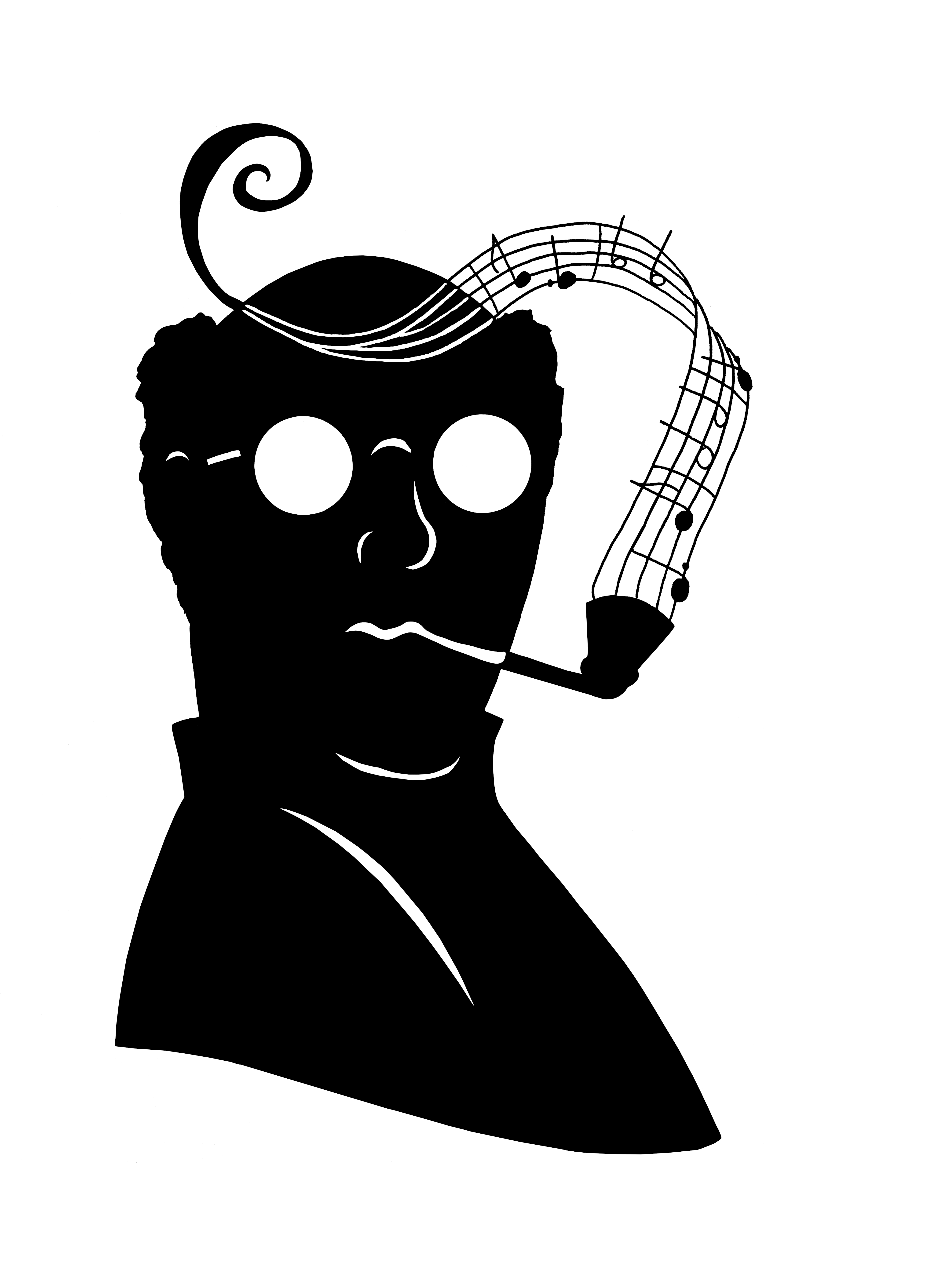 A couple of weeks ago I wrote about The Young Kurt Weill in Dessau, describing Weill's well-connected, generally privileged upbringing and a year of struggle at nineteen when his father lost his position as an Orthodox Jewish cantor amidst the poverty and starvation that afflicted Germany after losing the First World War. Chronologically, the latter part of that story dovetails with Weill's student years in Berlin.
In April 1918 Kurt Weill arrived at the Staatliche Hochschule für Musik in Berlin, a month past his eighteenth birthday and already a rather accomplished composer. At sixteen he had written Ofrahs Lieder, a setting of five Hebrew-language poems by the 12th-century Sephardic Jew Jehuda Halevi. Long thought lost to the brutal Nazi destruction of "degenerate art," Ofrahs Lieder was rediscovered in 1983. It is now often performed and has been commercially recorded at least twice, although there does not appear to be any recording online. [December 22, 2021: Here's a performance (on YouTube) by Sharon Azrieli with the Israel Chamber Orchestra.]
Berlin suited Weill; the Staatliche Hochschule not so much. Besides his musical studies, he attended classes at the University of Berlin, including a philosophy course under the great neo-Kantian Ernst Cassirer, who was just then finishing writing The Problem of Knowledge, which I would read some five decades later while studying under Elisabeth Young-Bruehl. But he found the Hochschule too musically conservative, too focused on technical issues like counterpoint. He was at least initially happy with his professor for his composition classes, the composer Engelbert Humperdinck, now remembered mainly for his 1893 opera Hänsel und Gretel and for having his name stolen as a stage name by one Arnold Dorsey, who had hit singles in the 1960s with "Release Me" and "Les Bicyclettes de Belsize". Humperdinck was something of an innovator himself, the first composer to use Sprechgesang, about halfway between Sprechstimme (rhythmic but atonal) and ordinary singing. Cribbing from Wikipedia, in Sprechgesang: "pitches are sung, but the articulation is rapid and loose like speech." [According to Stephen Hinton, however, the two must have had some sort of falling out, because in the 1930s in France Weill referred to having a "personal antipathy" toward Humperdinck.]
[If I may be allowed to digress: Kurt Weill has also had his name more or less stolen a few times: graphic novelist Alan Moore sometimes wrote under the pseudonym "Curt Vile" and a character in Todd Haynes file Velevet Goldmine was named "Curt Wild," an amalgam of Weill's name with "Oscar Wilde." To complicate the picture, present-day American musician Kurt Vile comes by his name entirely honestly: it is his real birthname. Oh, and to digress from my digression: Kurt Weill wasn't actually Kurt Weill's birthname. He was actually originally "Curt," and changed it as an adolescent because it was more… well, it would be anachronistic to say metal, but Wagnerian will do. Also (digressing, digressing, digressing), Bertolt Brecht's name originally had the more conventional spelling of "Berthold". Take that, Kris[t] Noveselic.]
Karl Liebknecht, 1912.

As the German armies were collapsing in both west and east, Weill was home in Dessau for two months in the summer of 1918, but back in Berlin in August. He was there during the tumultuous founding of what would become the Weimar Republic, and witnessed firsthand the doomed Sparticist uprising (he at least once heard a public speech by Karl Liebknecht), while still managing to continue his studies. He wrote a string quartet, an orchestral suite, and most importantly a now-lost setting of Rilke's "Weise von Liebe und Tod des Cornets Christoph Rilke." He regularly attended plays, concerts, opera, and so forth, which he could afford because he was working as choir director of a synagogue in Berlin-Friedenau. Most of the choir members (including all of the men) were Gentiles and, by Weill's account, not very dedicated; this taskmaster-conductor job was not much fun but, along with an academic stipend arranged by Humperdinck it definitely paid the bills; it would be many years before Weill had that kind of money again.

In that, he was in good company. Germany had entered the First World War as a Great Power; they left it as a devastated, impoverished, heavily sanctioned hulk, with the so-called Spanish Influenza raging. When the congregation at Albert Weill's synagogue could no longer afford to pay a cantor, 19-year-old Kurt took leave of his studies and came back to Dessau to try to support his family. He took a job as a répétiteur at what had been the Hoftheater, where his first mentor Albert Bing was still the conductor. Now, with de-aristocratizization under the Republic, it was known as the Friedrich-Theater. He managed to put together a concert with soprano Elisabeth Feuge, introducing Dessau to some very modern music including his own, but he was now a bit of a big fish for this pond. His inevitable departure was hastened by the theater's new musical director, Hans Knappertbusch. Whereas Bing had treated the teenage Weill like an apprentice, Knappertbusch wanted this mere répétiteur to stay in his lane. After three months, in November 1919 Weill left for a conductor/arranger job at what Jürgen Schebera describes as a "third-rate theater" in Lüdenscheid.

That "third-rate theater" had an insanely broad repertory of opera, operetta, and burlesques, often without a decent score for what they were playing, and with almost no time to rehearse the material before performing publicly. Still, it was quite an education for Weill, and is where he decided that the "reform" of musical theater was his true vocation, though he was still wavering between conducting and composing. Despite a Herculean workload, he kept trying his hand at composition, including a never-finished opera based on Ernst Hardt's Ninon von Laclos, and Sulamith, a choral fantasy based on the Biblical Song of Songs, which was eventually performed, but only part of which survives.

Six months later, Albert Weill secured a job running a Jewish orphanage in Leipzig, and 20-year-old Kurt, although penniless, could be his own man again. He was much clearer on what he wanted to do in life, and with several options for where and to resume his studies. Stay tuned.

[This essay draws on miscellaneous sources, most notably Jürgen Schebera's meticulously researched Kurt Weill: an illustrated life, (Yale, 1995, translated from the original German by Caroline Murphy).]
---
Next blog post:
Face-to-face!
Next Weill biography blog post:
Weill's Student years (2)