The Weill Project: Schickelgruber (photocollage, April 20, 1937; June 24, 2021)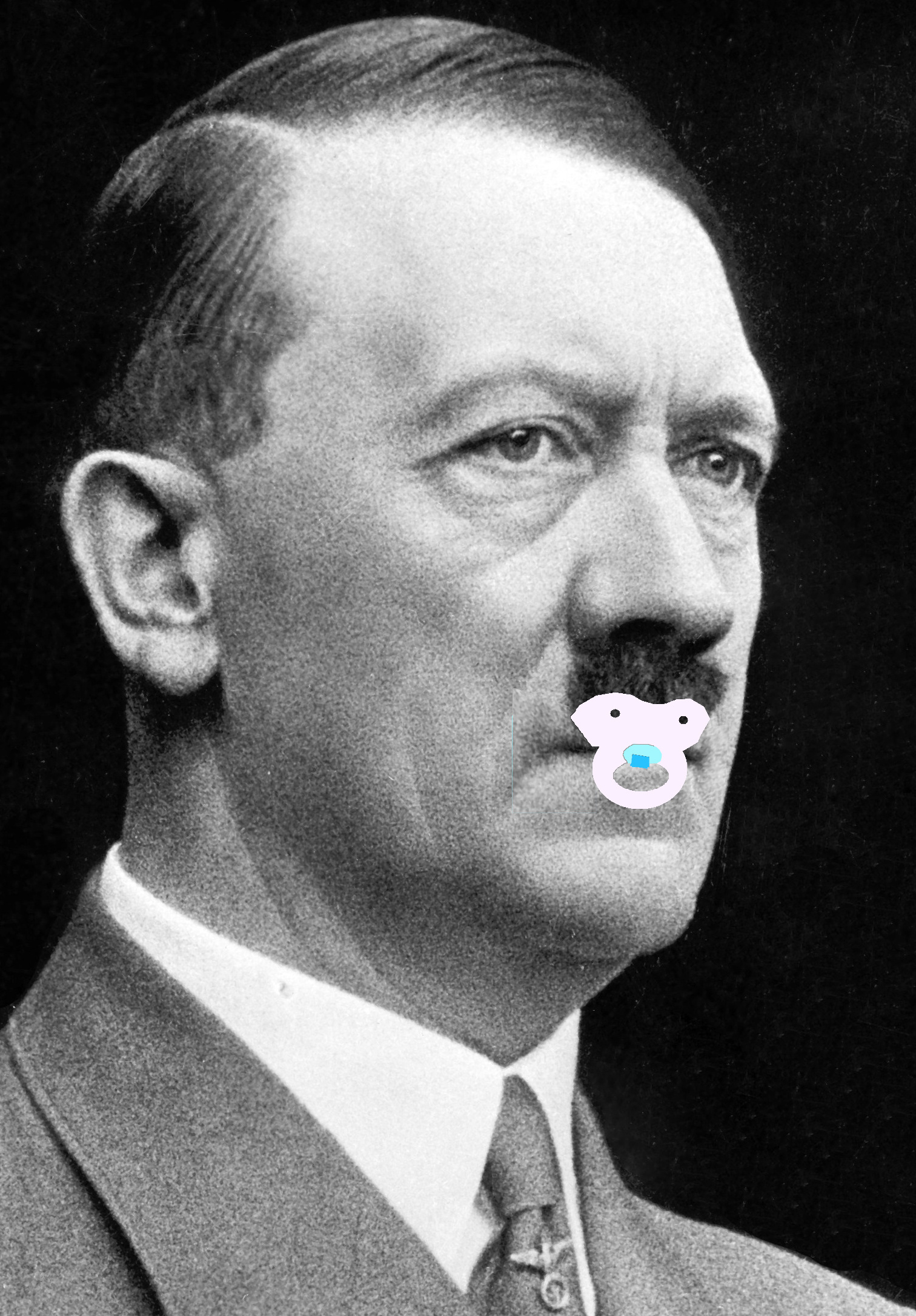 Caption: Schickelgruber: portrait of Adolf Hitler with baby pacifier

Credit: Joe Mabel, based on Bundesarchiv, Bild 183-S33882; besides the collage work, the facial expression is slightly altered at the mouth.

Permission: Underlying photo is CC BY-SA 3.0 DE. Composite work is released under the same license, alterations to be attributed to Joe Mabel




All materials copyright © 2021 Joseph L. Mabel unless otherwise noted.
All rights reserved.


Original date: 24 June 2021
Last modified: 24 June 2021

Please send email for the Weill Project to theweillproject@gmail.com. Normally, we check this at least every 48 hours. Or you can follow us at The Weill Project Facebook group.